WELCOME
Prayer is not a strength of mine. Often when I try to pray my mind wanders or I nod off to sleep. Years ago, while on staff with the ministry of The Navigators I began to use a prayer guide and I found that prayer which focused on the character of God was incredibly rewarding.
I also created this site for my clients. As a professional counselor I have worked with many individuals struggling with eating disorders, anxiety and compulsive behaviors. As I learned more about these disorders and what is happening in the brain, I become more and more convinced that prayer, mindfulness and focused attention are critical to a healthier brain and healthier choices. The 4 steps in reflective prayer take these factors into consideration and are designed to promote a strong and "faithful brain" as my friend Len Matheson calls it.
Professional counselor Paul Loosemore is a creative partner who pushes me to excellence and simplicity. He has written much of the content which you find throughout the site.
Voice actor Andy Barnett narrates our Prayer Paths with a rich, calming and friendly voice. We are excited about the level of professionalism his voice brings to the prayer experience.
Please share this site with others and feel free to send me feedback on suggestions and improvements that can be made. You can email me at travis@wtravisstewart.com
Travis Stewart
Founder & Owner, ReflectivePrayer.com
P.S. Please stay in touch with us and learn when we release new Prayer Paths and other features by signing up for our mailing list below. I promise we won't share your contact info or overwhelm your Inbox with emails.
---
TRAVIS STEWART
Travis is passionate about communicating truth through creative and transformative means. He began mentoring students in the Christian faith in 1992 and became a Licensed Professional Counselor in 2005. He is a nationally recognized expert on the topic of eating disorders and regularly teaches on eating disorders and body image, particularly from a Christian perspective. Travis has presented to students and staff at college campuses around the country including Baylor University, Covenant Theological Seminary, the University of Missouri, Washington University (St. Louis), Fuller Theological Seminary and Pepperdine University.
If you are interested in having Travis come and speak to your group or organization please contact him at travis@wtravisstewart.com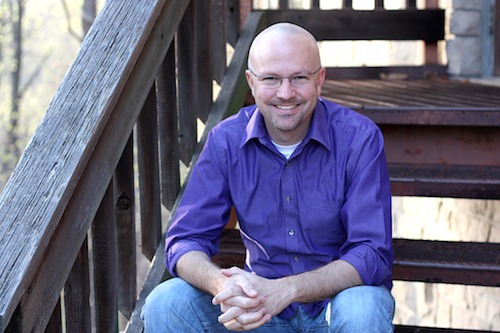 Travis Stewart
LPC, NCC, MATS
Founder & Owner
---
PAUL LOOSEMORE
A graduate of Covenant Seminary and the University of Gloucestershire, Paul has an MA in Counseling. Paul has worked for many years with groups of men and counseled individuals with sexual addictions, depression, anxiety, ADD/ADHD, relationship concerns, borderline personality, trauma, abuse, career concerns and more. He works from his Christian worldview, but will never impose it on anyone else, seeing us all as equal people.
With a background in Marketing and Sales from the corporate world of Johnson and Johnson Medical, Paul has a keen awareness of business that compliments his clinical skill and personal focus.
Paul has encountered a number of life's travails and is acquainted with sorrow and pain. He doesn't take his work with people lightly, and knows the complexity of the human heart.
Paul Loosemore
MA, PLPC
Prayer Path Developer
---
ANDY BARNETT
Andy is a full time voice actor who resides in the Kansas City area. He has been involved in narrations for television shows, video games, audiobooks, and national and regional commercial campaigns for brands like Sprint, Wendy's, Toyota, etc. He's also been the commercial voice of the Detroit Tigers, the San Antonio Spurs, and has done work for the St. Louis Cardinals. He is known for his warm, friendly voice. His ability to relate with the audience and portray characters in a real and genuine fashion. Versatility is something a lot of actors claim, but Andy has demonstrated his ability to play a number of roles with authority and authenticity. Andy and his wife have three young boys.
Learn more about Andy at AndyBarnett.com.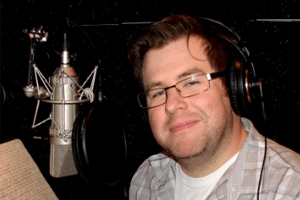 Andy Barnett
Voice Actor
Prayer Path Narration
---
JUSTINE FROELKER
Prayer Path Author
Justine is a Licensed Professional Counselor and a Certified Daring Way™ Facilitator (based on the research of Brené Brown) practicing in St. Louis, Missouri. She is the author of several books, including the bestselling Ever Upward; Overcoming the Lifelong Losses of Infertility to Define Your Own Happy Ending and The Mother of Second Chances: The Struggle Bus of Rewriting My Story of Infertility and Loss. Justine lives in Saint Louis with her husband Chad and their three dogs. She enjoys her childfull life by spending time with friends and family, practicing creative self-care, laughing (sometimes at herself) and building butterfly gardens on her acre of land, which has made her an accidental butterfly farmer.
Learn more about Justine, her TEDx talks and find her books at EverUpward.org.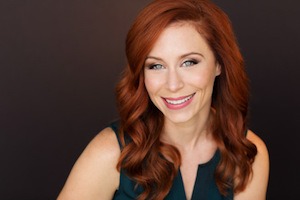 Justine Froelker
Therapist, Author, Speaker
Prayer Path Author
Credits
Music for Quiet Lake Sounds is "Music for Manatees" by Kevin MacLeod (incompetech.com) licensed under Creative Commons: By Attribution 3.0 http://creativecommons.org/licenses/by/3.0/
Music for Calming Rain is "Bindweed" by Axletree from http://freemusicarchive.org/ and used under the Creative Commons Attribution-NonCommercial-NoDerivatives 4.0: http://creativecommons.org/